Meet Our Staff
Lynn Golub-Rofrano, Executive Director
Lynn Golub-Rofrano is the founding Executive Director of Georgetown Village which launched in 2011.  Since launching Georgetown Village, Lynn has guided the Village's expansion to almost 200 members while increasing the level of services to meet the needs of some of our aging and frailer members. In addition, Lynn has worked to increase the number of programs and activities for the many active members of Georgetown Village.
Lynn strongly believes in the Village movement and the concept of Neighbors Helping Neighbors as well as the value of community building.  Her husband is a federal employee and like many of you, they have lived overseas while working for the government.  These experiences definitely reinforced the importance of community and neighbors helping neighbors. In her spare time, Lynn enjoys going to the theater, reading, knitting, traveling, and spending time with her two grown children.
During her time at Georgetown Village Lynn completed the Washington Area Geriatric Education Consortium Master Faculty Certification in 2015. In 2017, Lynn attended the Georgetown University McCourt School of Public Policy, and received an Executive Certificate in Nonprofit Management.
Lynn has a Master's degree in Social Work and an Education Specialist (Masters +30) in Education and Administration Supervision.  As Executive Director of Georgetown Village, Lynn also serves on faculty for Catholic University of America as a field supervisor for social work students.
Adriana Carr, Member/Volunteer Coordinator

Member and Volunteer Coordinator position is a career capstone of sorts.  My previous professional experience includes working in adult day health, senior living, senior centers and most recently as a personal care companion.  Each one of those chapters involved promoting and supporting volunteerism.  Connecting with neighbors, sharing a talent, helping a neighbor or leading a community project are some of the ways volunteering ensures people continue to thrive and live their best lives.
I look forward to meeting each of you and am excited to be part of the Village movement, alongside Lynn and Varnita, to help GV grow and improve.
Varnita Holtzclaw, Administrative Assistant
Varnita joined the staff of Georgetown Village in 2017.  Since that time, Varnita has taken an active role in Village Administrative and Member Service Coordination.
In addition, Varnita works closely with GV Committee Chairs and Board Members to assist them as they fulfill their roles and responsibilities.  Prior to working at Georgetown Village, Varnita served as an Executive Administrative Assistant and Office Administrator for ACAP.  She has more than twenty years of experience in Customer Service, Human Resources Management, Database Management, and various Operations and IT Support roles for non-profit, State, Local, and Federal Government agencies.
Varnita has three children Patrick, Dorian, and Taylor ages 14, 13, and 12.  Our members and volunteers often comment on how much they enjoy Varnita's can do attitude and positive approach.  Give us a call and we're sure you'll enjoy speaking with Varnita as well!
---
Meet Our Board of Directors
Carol Kelly, President
With almost forty years of successful advocacy work, Carol A. Kelly is the founder and CEO of Kelly Advocacy Outcomes which assists clients in Washington and across the country with their legislative and regulatory needs for healthcare matters. She also serves on the board of directors for the Society for Women's Health Research and as adjunct faculty to George Washington University's Milken Institute School of Public Health.
Ms. Kelly has worked twice for the public sector and has represented companies and trade associations, giving her a wide-ranging view of the advocacy and policy environments of Washington. She joined the Board and Executive Committee of the American Benefits Council serving as its first Chairwoman from 2002-2003.  Ms. Kelly has an MA from the University of    Virginia and a BA from the University of Delaware.
Josh Kuhnert, Treasurer
Josh grew up in South Louisiana and has lived in Georgetown since 2007 on Volta Place and Q Street. He holds a BA in Economics and Philosophy from Northwestern, MS in Financial Engineering from Columbia and studied in the Finance PhD program at UT Austin. He has focused professionally on investment management and currently manages Institutional and Private Client portfolios for TD Wealth.
Josh and family are devoted to the Georgetown community, volunteering with Georgetown Village, Citizens Association of Georgetown, Friends of Volta Park, Concerts in the Park and other neighborhood groups.
Emily Sommers, Secretary
Ms. Sommers is a Washington, DC native. She has a J.D. from Catholic University Law School, where she was a teaching assistant and an editor on the Law Review; an M.A. from George Washington University; and a B.A. from the University of Maryland. She retired from the Federal Deposit Insurance Corporation in 2018, where she had worked since 1990.
While at the FDIC, Ms. Sommers worked as a supervisory counsel in the failed bank section of the General Counsel's office, supervising a staff of 13 employees in investigating failed banks and analyzing and determining whether litigation should be instituted against professionals associated with failed institutions. If so. Ms. Sommers and the staff worked to develop a case to present to the FDIC Board of Directors for authority to sue. After she graduated from law school in 1977, and prior to coming to the FDIC, Ms. Sommers worked for the Department of Energy, supervising a litigation staff of 11 employees in preparing and trying violations of DOE oil pricing regulations by major U.S. refiners before the agency administrative bodies and the federal courts.  Ms. Sommers lives in Hillandale, where she is co-chairman of the Program Committee with Carol Kelly, and enjoys travel, theater, walking/hiking, 2 book groups, and the many wonderful museums, lectures, concerts and other activities life in Washington offers.
John Bradshaw
John lives on 33rd Street with his wife Angie and their 3 children.  John has been a volunteer with Georgetown Village since 2012 and became a board member in 2016.  He and his wife Angie own Georgetown Home Care, a private duty nursing company with 300 employees and offices in Maryland, DC and Virginia.  John is a Certified Dementia Practitioner and has completed a Fellowship in Hospital Readmission Prevention.  He is a member of the DC Long Term Care Coalition and sits on the DC Department of Health Care Finance In Home Support Task Force.  The Bradshaw's are members of Holy Trinity Church.
Motrya Hanas Calafiura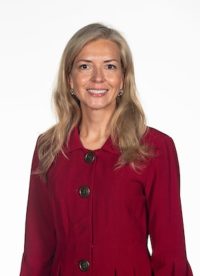 Motrya Hanas Calafiura was born and raised in Baltimore, Maryland. Motrya attended Dickinson College in Carlisle, PA where she was an Economics major and studied Chinese abroad in Beijing, China. Throughout her career, Motrya has held various positions in Finance, Operations, Management, IT, and Government. In addition to her volunteer service hours with Georgetown Village, Motrya currently works at Georgetown University as the Special Assistant to the Provost. Motrya lives in Georgetown with her son and husband Peter, who has lived in Georgetown for over 25 years working at his own Commercial Real Estate firm.
Diana Dennett
Diana Dennett was born and grew up in the United Kingdom then moved to the United States shortly after graduating from the University of Leicester, England.   In addition to volunteering for the Georgetown Village, she recently qualified as a Master Gardner where she volunteers in the National Parks Service gardens in Georgetown as well as in programs in Southern Maryland on gardening practices to support the health of the Chesapeake Bay and teaching children and adults about gardening.    She also served for several years on the board of her community association, Scientists' Cliffs in Maryland, and is a charter member of the American Chestnut Land Trust.
Diana began her career in Washington as a member of the professional staff of the Subcommittee on Health of the Committee on Ways and Means, U.S. House of Representatives. She worked on a wide range of Medicare legislative issues and had lead responsibility for the development of the legislation to establish the Medicare hospice program.
Pam Godwin, APRN, BC
Pam has lived in DC since 1986, having been born in NYC and lived in NY, CT, TX and VT. She graduated from Boston College, NYU and Catholic University. Her life's work of over 50 years has been nursing, university professor, LTC in Army Nurse Corps and co-owner of a primary care medical office, as an adult nurse practitioner and certified gerontological clinical nurse specialist. Her second love is animals.
She has 4 grandchildren, ages 3 to 9 years old, in NYC and another daughter in Boston. In addition to serving on the Georgetown Village Board she volunteers weekly as a reading tutor in Anacostia. Her interest is the overall mental and physical health of neighbors in Georgetown.
Barbara Hall
Barbara's career of 43 years included working first in the Federal Government and then as the chief development officer at National Public Radio (NPR), The Phillips Collection, The Kennedy Center for the Performing Arts, and The Woodrow Wilson International Center for Scholars. Fast Company selected her as one of the Fast 50 in 2005 for her work as NPR's Vice President for Development and Executive Director of the NPR Foundation, which she helped establish. A highlight of her 15 years at NPR included helping to secure a $230 million bequest from the late Joan Kroc. Barbara also was an adjunct professor in the Arts Management Graduate Program at American University. She studied theatre and history at Mary Washington College and was honored with the UMW Distinguished Alumnus Award in 2006.
Since retiring in 2013, Barbara has continued to work with nonprofit organizations as a Board member, volunteer, consultant, and supporter. She currently serves as a Trustee of The Phillips Collection in Washington, DC, where she chairs the Board's Development and Campaign Committee. As of fall, 2019, more than $52 million had been secured for the Campaign, mostly for the museum's endowment.
Barbara lives in Washington, DC and Lewes, Delaware with her husband Bob, who retired from private law practice in Washington, DC, Virginia, and Maryland in 2014.
Bill Plante
Bill Plante and his wife Robin Smith have lived in Georgetown for more than 30 years. Bill is a former correspondent for CBS News, where he covered the Presidencies of Ronald Reagan, Bill Clinton, George W. Bush and Barack Obama. He retired at the end of 2016 after 52 years with CBS News 32 of which he served as White House Correspondent.
Robin is founder and President of Video Action, a non-profit video production service specializing in women's and children's issues. They are founding members of Georgetown Village who believe deeply in the importance of its mission.
Resha M. Putzrath, PhD, DABT
Resha M. Putzrath is a toxicologist and risk assessor who retired in September 2019 from the Environmental Programs of the Navy and Marine Corps Public Health Center. Prior employment included at EPA, at several consulting firms, at the National Academy of Sciences, and as adjunct faculty of Johns Hopkins University and National Institutes of Health. She is a Fellow of the Society for Risk Analysis and a Diplomate of the American Board of Toxicology.
She earned A.B. in physics from Smith College and M.S. and Ph.D. in biophysics from the University of Rochester School of Medicine and Dentistry, with postdoctoral fellowships at Harvard Medical School and School of Public Health. She has held elected and appointed positions in the Society for Risk Analysis, Society of Toxicology, and Association for Women in
Science, as well on advisory/consultation panels for federal agencies and professional societies.
 Frederick R. Rickles, MD FACP
Frederick R. Rickles, MD FACP, has retired from active practice at The George Washington University Medical Faculty Associates, as of July 1, 2021. Dr. Rickles was recruited to GWU as the Associate Vice President for Health Research and Technology Transfer in 1998, and joined the Division of Hematology/Oncology as Professor of Medicine, Pediatrics and Pharmacology and Physiology. He established a practice in his area of expertise, disorders of blood clotting (e.g. thrombosis and hemostasis), and has had a thriving practice with referrals from all over the world. Author of 110 peer-reviewed publications, 69 books, book chapters, editorials and reviews, and 115 abstracts, Dr. Rickles served as Vice President of the National Hemophilia Foundation and a member of multiple Study Sections of the NIH, American Cancer Society and American Heart Association. As an acknowledged expert on cancer and thrombosis, he was one of the co-founders of the Subcommittee on Cancer and Thrombosis of the International Society of Hemostasis and Thrombosis and a member of multiple scientific and education committees of the American Society of Hematology. He was an editorial board member of the Journal of Thrombosis and Hemostasis, Thrombosis Research, Thrombosis and Hemostasis and Blood Coagulation and Fibrinolysis.
Before coming to GWU, Dr. Rickles had been on the faculties of the University of Connecticut, Emory University and was the Deputy Director of the Hematologic Disease Branch of the Centers for Disease Control and Prevention in Atlanta, GA. Dr. Rickles continues to teach and see patients with GWU residents and fellows at the Veterans Administration Hospital in Washington, DC, and remains an Emeritus Professor of Medicine at GWU, an honor he received in 2016.
Jessica Salgado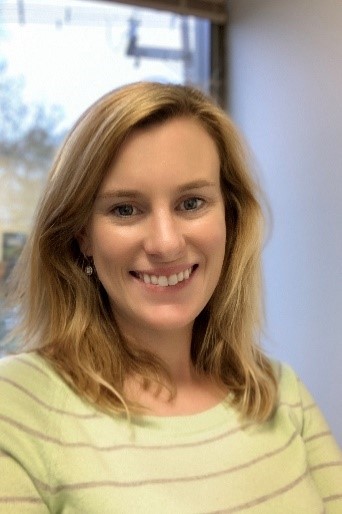 Jessica Salgado is a graduate of Georgetown University where she received her Bachelor of Science in Business Administration as well as a Master's in Public Relations and Corporate Communications. She started her career in sales with Grainger and quickly became the youngest Account Manager in the country. Since 2013 she has worked at Georgetown Home Care (GHC), where she is now COO, helping GHC become one of the fastest growing home care companies in the United States. Jessica finds enjoyment in understanding the minutia of every situation, picking it apart and putting it back together in a more streamlined, efficient way.
In her free time Jessica has traveled to over 25 countries, relishes in new cultures, loves to dance and most of all enjoys spending time with her children, husband, and dog
Michele Seiver
Michele Seiver is a well-known and active resident of Georgetown and has volunteered her time for many worthwhile organizations. She has been a volunteer for Georgetown Village for almost 5 years and has a special interest in helping senior citizens. Michele was extremely helpful during the vaccination assistance program that Lynn directed for us, cheerfully driving our members across the city to insure they were able to receive a vaccine. In conversations with our leadership, Michele has stated she is willing to serve as the chair of the Event Committee that would focus on our annual fundraiser, coordinating with the Development Committee and other member entertainment events, in addition to assisting with membership. Michele is a talented interior designer and has been recognized for her award winning work.
Elizabeth Verville
Elizabeth is retired as the Acting U.S. Deputy Assistant Secretary of State in the Bureau of International Narcotics and the Bureau of Law Enforcement Affairs. Elizabeth led the U.S. Delegation to develop the United Nations Transnational Organized Crime Convention.
Prior to that assignment, she was director for global affairs on the National Security Council staff for international crime, counter-narcotics and counter-terrorism and deputy director of the first U.S. inter-agency office to protect the nation's critical information infrastructure. Elizabeth received her B.A. from Duke University in 1961.
Martha Williams 
I am a lifelong resident of the Greater Washington area, born at Columbia Hospital for Women growing up in first in the Glen Echo area and then in post war Rockville. Except for a brief time in New Hampshire where my husband was stationed with the Navy and a few brief years in the Kenwood area of Bethesda, I've lived my entire adult life in the city of Washington. I graduated from Hood College in Frederick, prepared to teach English, however by the time my oldest child was college aged and I was ready to return to the work force, I decided instead to try Real Estate. I began with Begg Real Estate, originally a Georgetown firm, then spent most of my 35 plus year career with Evers and Company, now associated with Long and Foster. In order to work in the whole metropolitan area, I held licenses in DC, Maryland and Virginia.
While the children were growing up, we lived in Chevy Chase, DC where along with a lot of volunteerism at Lafayette School, I was an ANC 3-G Commissioner. I have served as a Vestry member and as Junior Warden at St Margaret's Episcopal Church on Connecticut Avenue just North of Florida Avenue where I have been a member for many years. I have also served on the Board of Directors for both The Westchester where I currently live and The Kenwood House where I lived prior to moving to The Westchester.  My membership in Georgetown Village was the result of outreach done by Lynn and Gail Nordheimer.
As I was considering retiring and wondering what to do with my time, they did a presentation at The Westchester which opened the Village world for me. Up until then, I was unaware of how active and vital the movement was for the seniors of this city. It has enriched my life and been an essential connection with the community and the rest of the outside world, particularly during Covid.
Toni Russin – Past President
Toni joined the board in September 2014. She and her husband Jonathan have lived in Capitol Hill, Cleveland Park, finally settling in Georgetown in the 1990's. During many of these years they worked overseas, in Turkey, the Dominican Republic, Spain and Russia. They raised four sons in Santo Domingo and Washington. In 1990, Toni was the co-founder and head social worker of Hope Housing Inc. providing affordable cooperative housing to formerly homeless families. She also worked as a social worker in the Washington Head Start programs and community organizing at Howard University. She is committed to the village concept of neighbors helping neighbors of all income levels. Toni has a BA cum laude from Smith College and a Masters in Social Work from Columbia University in 1963. She currently serves as Co-President, heads the volunteer recruitment committee and co-chairs the membership committee for the Village.
Gail Nordheimer, Past President & Advisory Board Liaison
Gail Nordheimer, a certified fundraising executive, served local, national, and international organizations throughout her 35-year career in development. She administered comprehensive development programs at the Jewish Community Center of Greater Washington, the League of Women Voters of the US, The American National Red Cross, and at Washington Hospital Center Foundation.
As President of Gail Nordheimer Associates and in partnership with Staley, Robeson, Ryan St. Lawrence, she provided fundraising counsel and organizational management to nearly 100 non-profit organizations. She was named the "Exceptional Fundraising Executive of the Year 2009" by the Association of Fundraising Professionals (AFP-DC).
Gail served as President of Georgetown Village for three years and as Co-President of Georgetown Village for one year before being named Immediate Past President. She is President of the Board of the Hillandale Homeowners Association, chairs a committee of Charter 100 and is a member of the Corcoran Women's Committee.  She and her husband Gary enjoy traveling and appreciate time with their family which includes five grandchildren.
---
Board Meeting – April 2020
Board Meeting – October 2019
Strategic Planning – June 2019

Strategic Planning – June 2019
Anniversary Celebration – December 2018
GV Board Meeting – November 2017