ProAging Sourcebook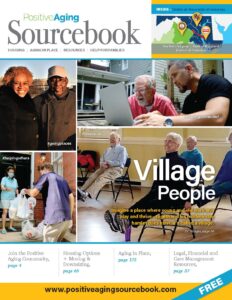 Click here to view the ProAging Sourcebook cover article about DC Villages.
---
HLAA Brings Awareness to Global Standards for Cochlear Implant Users
The Hearing Loss Association of America (HLAA) took part in a recently published, first of its kind research study in the Journal of the American Medical Association on the minimum standards of care and treatment for adults with cochlear implants.
HLAA was part of a global panel which included 31 ear, nose and throat surgeons and audiologists as well as seven international consumer and professional advocacy organizations calling for improved standards of adult hearing care.
Throughout this process and in the final published work HLAA represented the voice of consumers and adults who use cochlear implants.
---
Please click the links below for more information:
Recovering from Identity Theft
AARP Caregiving Resource Center
Elder Fraud and Financial Exploitation
Alzheimer's Association 24/7 Helpline 800-272-3900 or www.alz.org
Medicare's Nursing Home Compare
Caring Connections Hospice Information